Learn to grow with us! We offer garden, food forest and compost support. Our Garden Coaching and Mentoring will provide:
Personalized guidance,
Help setting and meeting goals,
Tips to help you simplify your Florida gardens,and
Regular communication to help you discover solutions to problems before they become bigger.
This particular coaching program is for a once a month virtual Coaching Meeting - online by Zoom video meetings or by phone call. If you are local to the Tampa Bay area, we also offer in-person coaching and consulting services for gardens, landscapes, and compost.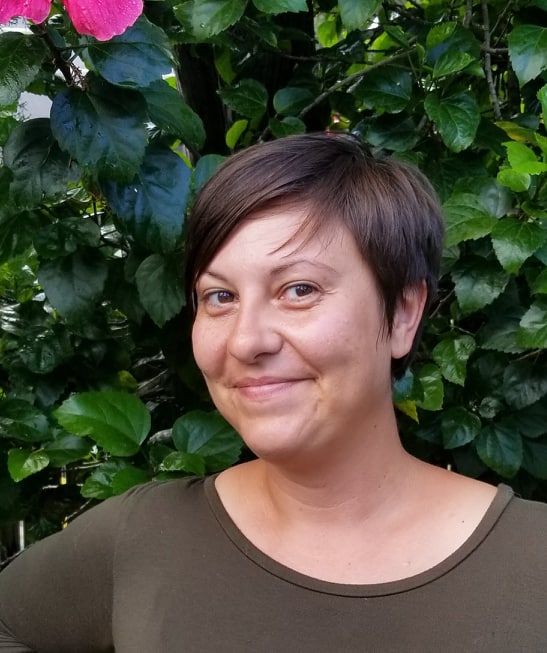 Amanda Streets is a mother and life-long gardener who grew up on a small farm in Michigan. Her family raised cows, chickens and horses and tended to large gardens and orchards. After moving to FL for college, Amanda spent 11 years as a educator. She left public education and now focuses on ecological landscaping, permaculture, and composting.
Amanda holds a Permaculture Design Certificate from Grow Permaculture and expects to complete the Foundations courses soil health with Dr. Elaine Ingham's Soil Foodweb School in the summer of 2020. She is an active member in the US Composting Council and Permaculture Institute of North America.
For questions or to contact us for more services, please email [email protected] or visit our website livingrootsecodesign.com
Thanks for submitting your information! Please continue with the checkout process.
Frequently Asked Questions
What is a typical virtual Coaching Session like?
We will schedule a time for a Zoom video call, preferably during daylight hours where you can be in your garden. We can go over anything you need - seasonal planting, soil amendments, garden location, planting fruit trees, or taking care of your garden. We can even discuss how to involve your children or grandchildren in the garden more!
What if I don't want to use Zoom?
That's quite okay! We can schedule a phone call instead. It would be helpful if you could send pictures by text or email so I can see what your gardens look like and any problems you're having.
Do our Coaching Sessions always need to be on the same day and time?
No way! We understand that life is busy. We can schedule a unique day and time each month.
What do I get with my Garden Coaching and Mentoring membership?
A once a month 30-45 minute personal video coaching session
50% off any of our recorded virtual classes and workshops
Invitation to email us with your questions
Can I cancel my Garden Coaching and Mentoring Membership?
Yes! Cancel anytime. You can cancel up to 24 hours before your monthly scheduled Coaching Session.