A Virtual Landscape Consultation is a cost-effective way to have some professional help on your landscape projects. We can help with plant recommendations for your space, ideas for a design, and point out special considerations particular for your property.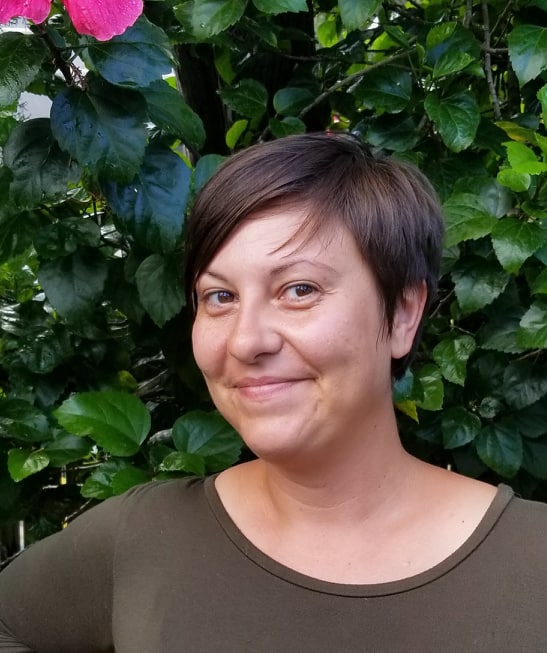 I am a nature lover, mom, and permaculturist. I am a former elementary school educator who now teaches people how to take better care of our Earth through eco-friendly landscaping, growing and preserving food, and composting.
I have a degree in Elementary Education, a permaculture design certification, and am nearly done with my Foundations Courses with Dr. Elaine Ingham's Soil Foodweb School on soil ecology.
We provide education and consulting services for people in Florida and beyond. We are based in Clearwater, Florida so many of our classes are Florida specific. If they are, it says so in the title.
Thanks for submitting your information! Please continue with the checkout process.
Frequently Asked Questions
What does a coaching session look like?
Coaching sessions last for about an hour. They are ideally held using Zoom so that I can see your landscape and you can see me. If you would prefer to have a phone conversation instead, we can do that too.
How do I schedule my appointment?
Upon purchasing coaching, you'll receive an from us to set up your consultation appointment. If you don't hear from us within 24 hours (which would be unusual) please message your coach at [email protected]


Can I get a refund if I'm unhappy with my purchase?
Because of the nature of a coaching service, our services are not refundable if the coaching session has already occurred. If the session was interrupted due to an emergency or inclement weather, we are happy to reschedule. If you are not satisfied with the quality of your coaching session, we welcome your feedback.
Can I purchase coaching more than once?
Absolutely! If you find yourself in need of coaching more than once, simply purchase the coaching again.